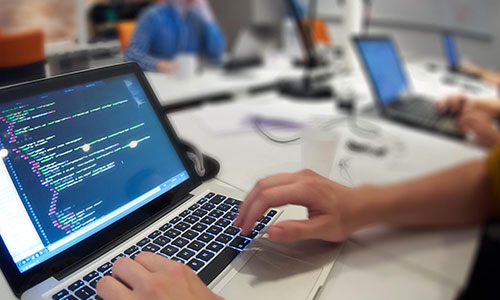 Now This year. Our Celebration of Successful Business Reached [ 10 years ].
We Would like to Thanks to All [ our Clients , Colleagues & Relations ] to Support us and keep faith on us to Deliver the Task with our Dedication, Support , Willingness & Fullfilment of Needs.
The year 2005 saw the dawn of a new era in the field of IT services with the establishment of Graphix Media ( IT Company in Jharkhand.) India. Since then, the organization is constantly growing in the number of customers. It is a privately held firm which has been successfully serving the market since its establishment. The sincerity of our work is depicted in our punch line – "Making business successful every day". Our high-skilled team of web developers, web designers, information architects and project managers has reached the highest level on providing complete professional solution to your online needs.
Graphix Media a reputed and trusted name in the web design and development industry. Our team of professional workers strives dedicatedly to make every project a success, ensuring you have enough reasons to smile at the end of the day. Skilled and experienced in advanced technologies, our employees offer high proficiency and know-how in creative and technical fields, working to provide the best quality web solution to our valued clients, our comprehensive web services are designed to suit your requirements, and at an unbeatable price.